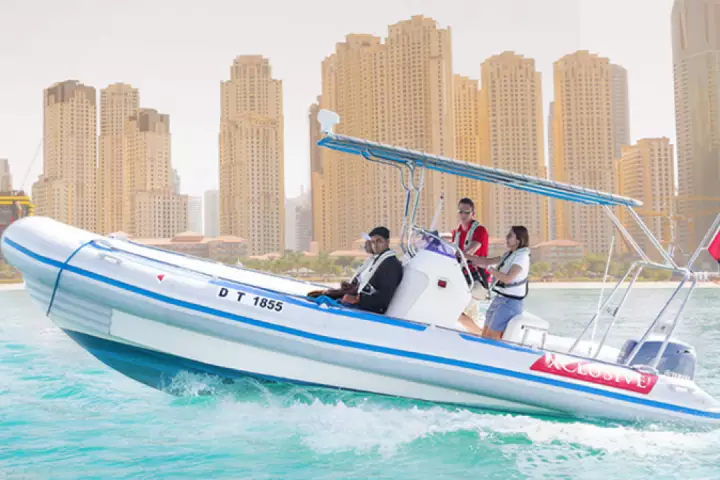 An activity that gives you an adrenaline rush and is unique is the need of the hour. Especially with the millennial generation, they wish to live in the moment and believe in creating experiences through DIY activities.

We have opened gates to one such activity which was not DIY initially, we have turned the tables. We have commenced a sea training institute considering customer demand. Anyone who gets trained at this institute receives an RYA-certified certificate i.e., Royal Yachting Association - it is the oldest association for marine training, is valid internationally, and is non-expiable.
We have seen a huge increase in demand for people to be trained to become captains and this is partly due to the shift in consumer behavior post-Covid. People now prefer trying recreational activities around their vicinity. Xclusive Sea School has had a splurge of admission in the past year to get trained. We have seen almost 300% growth in the number of admissions.
This course is designed in line with today's fast-paced life. It is basically a two days course that involves 70% practical and 30% theoretical training. After this, one will become eligible to glide through the waters in almost 300 + countries! The course covers everything, right from boat safety and safety checks to parking practice and weather information - everything small and important is covered. Since vigilance is also important along with fun while performing such activities, the institute considers the same with proper diligence. The Sea School chief instructor Abdul Malik Rasool Bakhsh says, "Boating is always a fun activity, but if you do it wrong, it is also dangerous. We have to be focused to follow the sea rules and the underwater hazards, safe speed is always the key. When a captain, it's your responsibility to make sure everyone comes back safe."
At Sea School we don't just share moments, we create memories of a lifetime. This sea training institute has seen rapid growth and has become one of the 5-star institutes in the whole of Middle-East that help you learn how to drive a boat in Dubai.
Once you have the certificate, you are eligible to drive any boat, and additionally, you can become a member of Xclusive Boat Club and explore the water in your own leisure time. The club provides 50 varied types of boats which the customer can drive. So, if you are someone who gets pleasure out of driving a boat, Xclusive Sea School must be the unavoidable destination. However, we might not know until we try it out. So, here is a great opportunity to explore that area and have a lifetime experience. So, what's stopping you?
To register, please visit https://xclusiveseaschool.com/training-schedule/ or simply drop a WhatsApp at +971 55 106 8173
If you would like to know about yacht rental in Dubai, feel free to contact us