Online Booking
Charter
Boat

Departure

Depart.

Price

*

Morning Fishing

Xclusive 5

X5

06:00 AM

- 10:00 AM

AED 2,500
Morning Fishing

Xclusive 13

X13

06:00 AM

- 10:00 AM

AED 2,500
Morning Fishing

Xclusive 20

X20

06:00 AM

- 10:00 AM

AED 3,000
Afternoon Fishing

Xclusive 5

X5

02:00 PM

- 06:00 PM

AED 2,500
Afternoon Fishing

Xclusive 13

X13

02:00 PM

- 06:00 PM

AED 2,500
Afternoon Fishing

Xclusive 20

X20

02:00 PM

- 06:00 PM

AED 3,000

* Includes VAT
Sport Fishing Charter
The best 4-hour sport fishing charter in Dubai. Provides exceptional deep-sea fishing adventure for both trolling and bottom fishing. Departs at 6AM & 2PM daily.
4 Hour Fishing ‐ departing 6AM & 2PM daily
Tackle & Bait inclusive
Catch & grill em on board
Chilled Water included
Red Carpet Departure
Highlights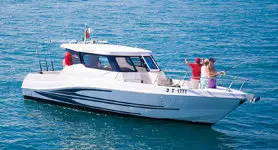 Xclusive 13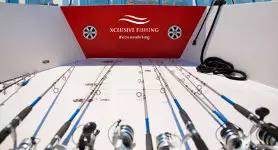 Professional Equipment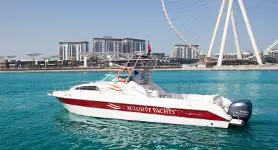 Xclusive 5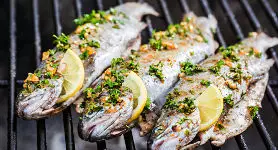 BBQ Your Catch
FAQ
What Happens After I Fill In The Form?
Once you fill in the form, we will receive an email requesting the date.
Next, if the boat is available we will
1. Email you confirmation availability
2. Block the date for you for 24 hours
3. Send you a payment link that can be settled through credit card
4. Once payment is made, we will send you a final confirmation
If the boat is NOT available, we will reply advising another available date.
What Does The Price Include?
We only offer fishing trips on a private basis, meaning that there will only be your party onboard.
The price is fixed regardless of the number of people, whether it's 1 or 7.
The price includes:
1. Private Rental of the Boat
2. All necessary fishing equipment & bait
3. Water, Soft Drinks & 2 crew members
How do I book and Pay for a Tour?
1. The first step is to check availability.
2. This can be done by either filling in the form on this, calling 04 432 7233 or dropping an email to book@xclusivefishing.com
3. Once availability is confirmed, you can pay by Credit Card Online (we will send you a link via email after confirming availability). Or you can visit one of our offices to make payment in advance by cash or card.
Will the tour be private? What is included in the price?
Yes, the price of 2500 AED includes exclusive use of the boat for up to 8 people and supervision by 2 crew members.
We will also provide soft drinks – water, pop & juices as well as the bait and all necessary fishing equipment.
Do you include pick up and drop off?
At an additional cost of 300 AED we can provide 2 way luxury transportation anywhere in Dubai
Yes, you are free to bring your own food on board. We also have a mini bbq grill which you are free to use
Unfortunately, like most fishing companies, we cannot guarantee you a catch since this is beyond our control.
Having said that, our trips that have no catch are eligible for a 50% discount on your next trip with us.
Can I also go for a swim?
Should you decide and have enough time left, then this is possible in the lagoon area near the palm only.
How long have you been in business?
We have been in business for over 10 years specialising in luxury yachting, sightseeing & fishing experiences.
What type of equipment do you use?
We use high quality fishing material
What type of fish do you typically catch?
King Fish, Queen Fish, Barracuda, Cobia ,Grouper, Tuna
What is included in the price?
All tackle & bait included, toilet & wash facilities, music system & radio, advanced navigational
& fish finding equipment, storage & ice boxes.
Is there a toilet on board?
Yes we have dayhead on board with fresh water facilities.
Fishing Route Map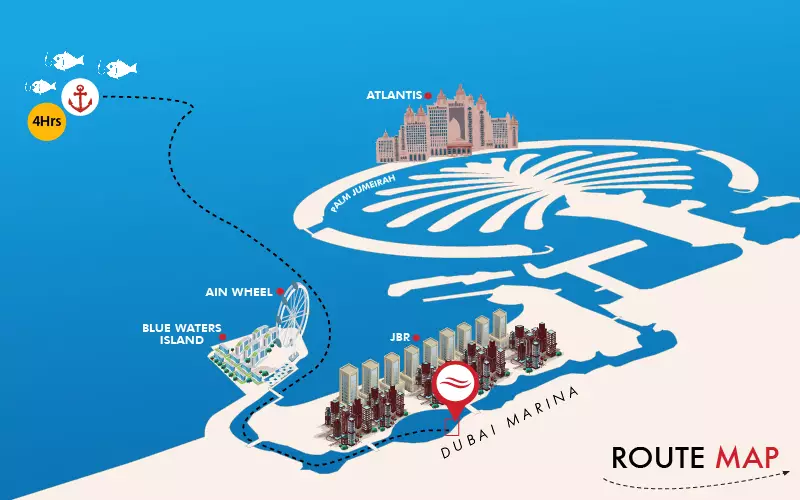 Fishing Calendar in UAE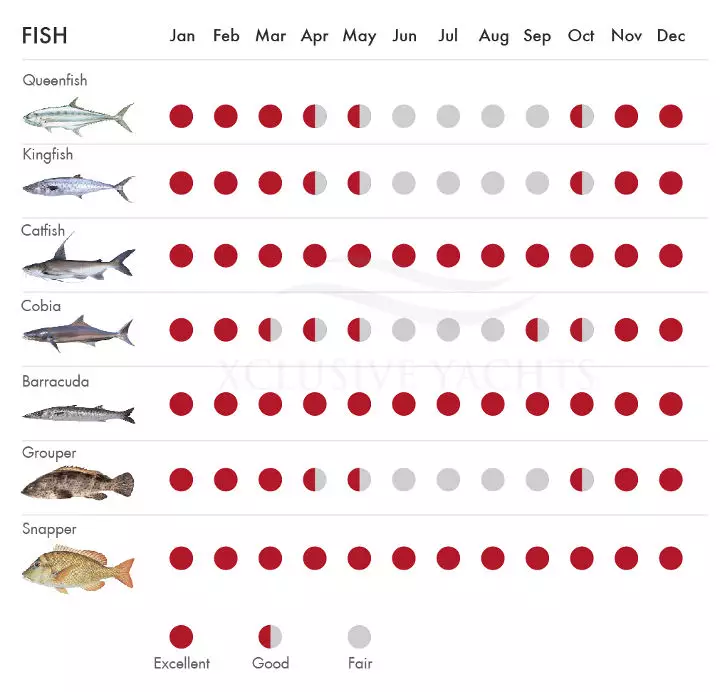 Orange Spotted Trevally (Jesh Um Al Hala)
Two Bar Seabream (Faskar)
Black-Streaked Monocle Bream (Ebzimi)
Yellow Bar Angelfish (Anfooz)
Sordid Sweetlips (Yanam)
Ehrenbergs Snapper (Naiser)
Yellow Fin Seabream (Shaam)
Blackspotted Rubberlip (Hilali)
Giant Sea Catfish (Khan)
Yellow Tail Scad (Durduman)
Photo Moments
We liked the crew so much, they were so kind and helpful. The boat was as advertised and great we enjoyed a lot.

Arda / 01 Dec 2023 / 56ft Luxury Yacht

5.00
More Reviews