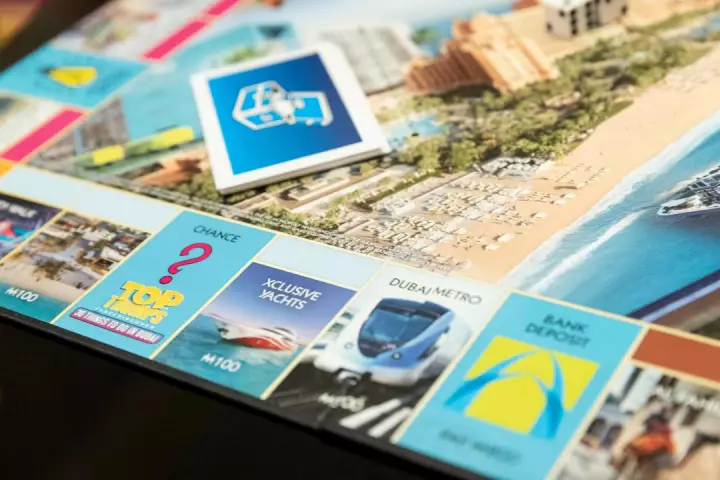 A Bit About Xclusive Yachts
Xclusive Yachts has almost two decades' worth of experience up its sleeves. Xclusive Yachts is proud to claim itself as the leading award-winning yacht charter company in Dubai. It is a pioneer in yacht chartering and is popular for its impressive fleet of yachts. Other equally fun services of Xclusive Yachts are as follows:
Boat Rental Dubai

Sport Fishing Charter
Shared Yacht Tour
Guided Sightseeing Tours
Ain Wheel Dubai
Gulet Experience
Yacht Party Dubai
The Dubai Monopoly Board Game
The Dubai monopoly board game was formally introduced during a gala ceremony attended by Mr. Moneybags, also known as Rich Uncle Pennybags. Ms. Monopoly, his divisive niece, was unable to be found on launch night. The game was released on Tuesday, November 5, 2019, and is now available in every toy store, book store, and online store in the UAE.
Xclusive Yachts on Monopoly
Xclusive Yachts is specifically placed in the game of monopoly where you can buy Xclusive Yachts and make your rivals pay for visiting your Xclusive Yachts stops. Monopoly with its economic theme board game gave special recognition to Xclusive Yachts as one of the popular destinations of Dubai. It is a multiplayer board game, where players can travel around the game board and roll the dice to buy, trade, and develop properties with homes, business centers, hotels, and many more. The premise of the game is for the players to bankrupt their rivals, players by collecting rent from them. Monopoly has always included business and location which are considered highly popular and valuable.
There are hundreds of editions of the game available today, but only 114 city editions. When asked how to play Monopoly successfully, Liddell urged the audience to "adhere to the rules," "deal, don't sit on your estates," and "purchase all you can early on" - stating that these suggestions reflect his practices.
There are many surprises for players while they are playing, such as ending up in jail. You will never know what is coming ahead and that makes the game very exciting.
Xclusive Yachts earned its position in the Dubai version of Monopoly as one of the businesses in the board game proving its worth that is recognized by a world-renowned board game. Xclusive Yachts, Dubai's foremost award-winning yacht charter business, was founded in 2006. Xclusive Yachts is the only charter firm that owns its fleet of yachts, which makes them an industry pioneer in yacht chartering. Because of our expertise and specialized knowledge, they can anticipate and cater to the specific demands of each celebration.
Final Thought

Xclusive Yachts is the United Arab Emirates' first five-star yacht charter service. Xclusive Yachts is based in the Dubai Marina Yacht Club, located in the core of Dubai Marina.
With multiple locations in Dubai Marina and JBR and a strong partnership with The DMYC, we can provide a service experience that is second to none. We can help you with every inch of the marine experience, from viewings to reservations, and from arrival to departure, you will receive the Xclusive service. No other charter business can compete with our service standards.
Take a look at our extensive range of options in boats and yachts, and scroll down till you come across the ones you like. Check out the trips available on Xclusive Yachts to make the best out of your yacht rental in Dubai.