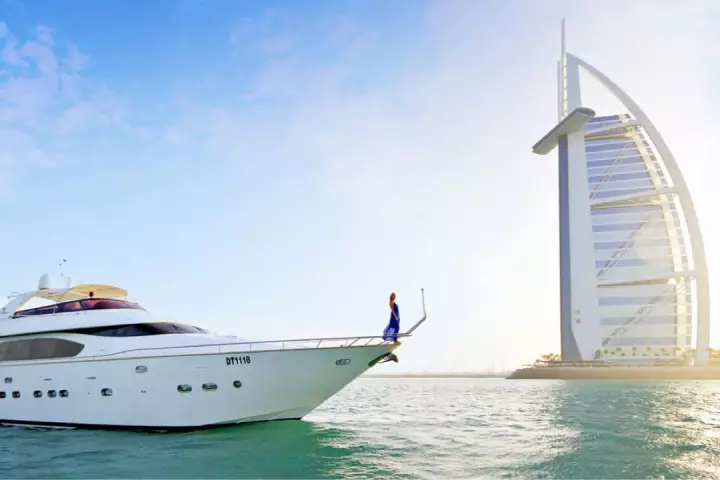 Outline
1. Introduction
2. Understanding Dubai's Stormy Seas
3. Importance of Weather Conditions for Yachting
4. Safety Measures and Precautions
5. Choosing the Right Yacht
6. Hiring Experienced Crew
7. Navigating through Stormy Seas
8. Monitoring Weather Updates
9. Seeking Professional Advice
10. Emergency Preparedness
11. Planning Your Itinerary
12. Exploring Dubai's Beautiful Coastline
13. Popular Yachting Destinations in Dubai
14. Experiencing Luxury and Comfort
15. Conclusion
16. FAQs
Table 2: Article
Stormy Seas in Dubai and Yachting: Know Before You Go | Xclusive Yachts
If you're planning a yachting adventure in Dubai, it's essential to be aware of the unique challenges posed by stormy seas. While Dubai offers breathtaking coastlines and luxurious yachting experiences, the weather conditions can be unpredictable and change rapidly. In this article, we'll explore everything you need to know about stormy seas in Dubai and how to navigate them safely while enjoying your yachting experience with Xclusive Yachts.
1. Introduction
Dubai's vibrant yachting scene attracts enthusiasts from around the world. However, the region's geographical location and specific weather patterns require careful planning to ensure a smooth and enjoyable journey. Understanding the challenges posed by stormy seas and preparing adequately is crucial to guarantee a safe and memorable experience.
2. Understanding Dubai's Stormy Seas
Dubai's proximity to the Arabian Gulf exposes it to unique weather conditions. During certain seasons, the region experiences strong winds, rough seas, and occasional storms. These factors can make yachting more challenging, requiring skippers and yacht owners to stay vigilant and well-prepared.
3. Importance of Weather Conditions for Yachting
Weather conditions play a significant role in determining the safety and feasibility of a yachting trip. Monitoring weather forecasts and understanding the impact of wind, waves, and tides is vital for planning your journey. Unpredictable weather changes can affect the comfort, stability, and navigation of your yacht.
4. Safety Measures and Precautions
Before setting sail, it's crucial to take appropriate safety measures and precautions. Conduct thorough inspections of the yacht, ensuring that all safety equipment is in good working condition. Familiarize yourself with emergency procedures, including life jacket usage and man-overboard protocols. Additionally, create a safety checklist and share it with your crew to ensure everyone is aware of their responsibilities.
5. Choosing the Right Yacht
Selecting the right yacht is paramount when venturing into stormy seas. Opt for a vessel that is designed for stability and seaworthiness. Consider yachts with deeper drafts and stabilizers, as they offer better stability in rough waters. Xclusive Yachts provides a wide range of yachts designed to handle various weather conditions, ensuring your safety and comfort.
6. Hiring Experienced Crew
Having an experienced and knowledgeable crew is essential for a successful yachting trip in Dubai during stormy seas. Skilled captains and crew members familiar with Dubai's waters can navigate challenging conditions more effectively. Xclusive Yachts boasts a team of professional crew members who are well-versed in local weather patterns and safety protocols, guaranteeing a worry-free experience.
7. Navigating through Stormy Seas
When encountering stormy seas, it's crucial to employ proper navigation techniques. Reduce your speed and avoid abrupt maneuvers to maintain stability. Keep a close eye on the horizon for potential hazards and adjust your course accordingly. Communicate regularly with your crew and monitor weather updates to ensure you're making informed decisions.
8. Monitoring Weather Updates
Staying updated on weather conditions is essential while yachting in Dubai. Utilize reliable weather forecasting services and applications to receive real-time updates. Pay attention to wind speed, wave heights, and any storm warnings. Xclusive Yachts provides weather updates and guidance to their clients, allowing them to make informed decisions regarding their yachting plans.
9. Seeking Professional Advice
If you're unfamiliar with navigating stormy seas, it's advisable to seek professional advice from experienced captains or yachting experts. They can provide valuable insights and guidance on how to handle challenging conditions. Xclusive Yachts offers consultation services to help you plan your journey and ensure a safe and enjoyable yachting experience.
10. Emergency Preparedness
Even with meticulous planning, emergencies can occur at sea. Prepare for unforeseen circumstances by having emergency supplies, including first aid kits, flares, and communication devices. Familiarize yourself with emergency protocols and know how to operate safety equipment on board. Being well-prepared can make a significant difference in ensuring your safety during stormy seas.
11. Planning Your Itinerary
When planning a yacht rental in Dubai, it's essential to plan your itinerary considering the weather conditions. Flexibility is crucial, as it allows you to adjust your plans based on the forecast. Discuss potential route options with your crew and factor in alternative destinations in case of adverse weather conditions. Xclusive Yachts can assist you in creating a customized itinerary tailored to your preferences and weather considerations.
12. Exploring Dubai's Beautiful Coastline
Despite stormy seas, Dubai offers a stunning coastline waiting to be explored. Clear waters, pristine beaches, and iconic landmarks await yachting enthusiasts. Take the opportunity to discover Dubai's beauty while enjoying the comfort and luxury of your yacht. From the Palm Jumeirah to the World Islands, Dubai's coastline offers a multitude of breathtaking sights.
13. Popular Yachting Destinations in Dubai
Dubai boasts several popular yachting destinations that cater to different interests. Visit the Dubai Marina, a bustling hub offering a mix of entertainment, dining, and shopping experiences. Explore the serene Dubai Creek, which takes you through the heart of the city, showcasing its rich heritage. For a more secluded experience, anchor near The World Islands or Palm Jumeirah and enjoy the tranquility of the open sea.
14. Experiencing Luxury and Comfort
Yachting with Xclusive Yachts ensures a luxurious and comfortable experience. Their fleet of meticulously maintained yachts offers exceptional amenities and personalized services. Relax on spacious decks, indulge in gourmet cuisine, and immerse yourself in the ultimate yachting experience while the professional crew attends to your every need.
15. Conclusion
Yachting in stormy seas requires careful planning, knowledge, and the right resources. Dubai's unpredictable weather can present challenges, but with the right precautions, experienced crew, and a reliable yacht from Xclusive Yachts, you can embark on a safe and unforgettable yachting adventure. So, be prepared, stay informed, and get ready to explore the beautiful coastline of Dubai.
FAQs
1. Is yachting in stormy seas dangerous?
Yachting in stormy seas can be challenging and potentially dangerous. However, with proper planning, experienced crew, and adherence to safety measures, the risks can be minimized.
2. How do I choose the right yacht for stormy seas?
When selecting a yacht for stormy seas, prioritize stability and seaworthiness. Look for vessels with deeper drafts and stabilizers to ensure better handling in rough waters.
3. Can I receive weather updates while yachting in Dubai?
Yes, you can stay updated on weather conditions through reliable weather forecasting services and applications. Xclusive Yachts also provides weather updates and guidance to their clients.
4. What should I do in case of an emergency at sea?
In case of an emergency, follow emergency protocols, utilize safety equipment, and seek immediate assistance. Being well-prepared with emergency supplies and knowledge can help mitigate risks.
5. Can I customize my yachting itinerary in Dubai?
Yes, Xclusive Yachts offers personalized services and can assist you in creating a customized itinerary based on your preferences and considering the weather conditions.
You might like: Dubai in June: things to do