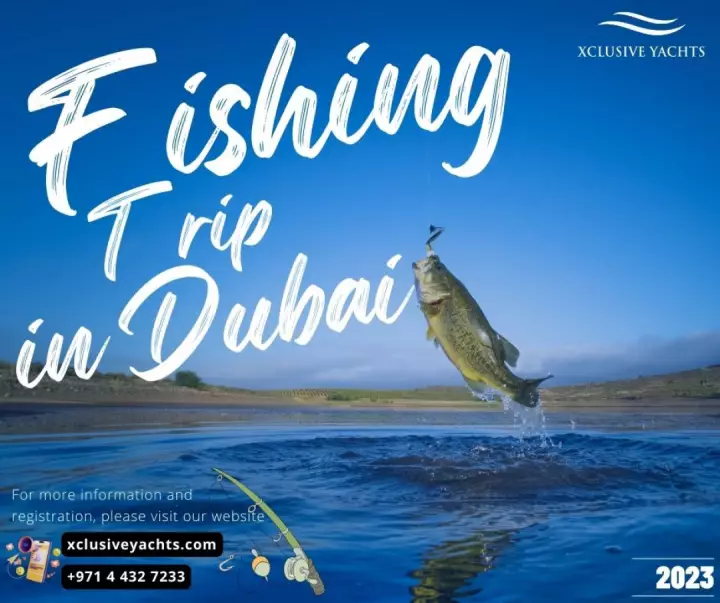 Dubai-a beautiful city with a rich cultural heritage and a thriving tourism industry. This city has something for everyone, from breathtaking skyscrapers to luxurious hotels and resorts, fantastic shopping malls, and incredible food. Dubai is also known for its fishing industry, and many tourists flock to this city for a fishing trips.
In this guide, we'll tell you what you need to know - before the trip :)

1. Pick the right time of year

Dubai's fishing season is from October to May, but the best time to go fishing in Dubai is from November to April. During this time, the water is more relaxed, & you have a better chance to catch fish :)
Also, the weather is more pleasant during the winter months, making spending a whole day fishing more comfortable.
2. Choose the correct type of fishing
In Dubai, you can either go deep-sea fishing or sport fishing. Marine fishing involves going to the open sea and fishing for large fish such as marlin and sailfish.
Sport fishing is a leisurely activity where you fish for smaller fish, such as snapper and grouper.
opt for the correct type of fishing based on your experience level and options to make the most of your fishing trip.
3. Hire a professional fishing charter
It's highly recommended to hire a professional fishing charter when you go fishing in Dubai. Fishing charters provide experienced guides who know the waters and can help you catch fish safely and efficiently. They also provide all the equipment, bait, and licenses, so you don't have to worry about anything. You can choose fishing charters in Dubai, so research to find 1 that suits your needs and budget.
4. Follow safety precautions
Fishing can be dangerous, especially if you're unfamiliar with the waters. Following safety precautions is vital to ensure a safe and enjoyable fishing trip. wear proper clothing and footwear, bring sun protection, and keep hydrated. Also, listen to your guides and follow their instructions carefully, especially when handling fish or equipment.
5. Respect the environment
Dubai's waters are home to various fish and marine life, so respecting the environment and avoiding damaging it is crucial. Release any fish you don't intend to eat, and avoid overfishing or catching endangered species. Also, make sure to dispose of any trash properly and avoid disturbing the marine ecosystem.
Dubai is an incredible destination for fishing enthusiasts, but staying safe and respectful of the environment is essential. You can have a memorable fishing trip in Dubai by choosing the right time of year and type of fishing and hiring a professional fishing charter. Remember to follow safety protocols and respect the marine ecosystem to ensure a sustainable future for fishing in Dubai.