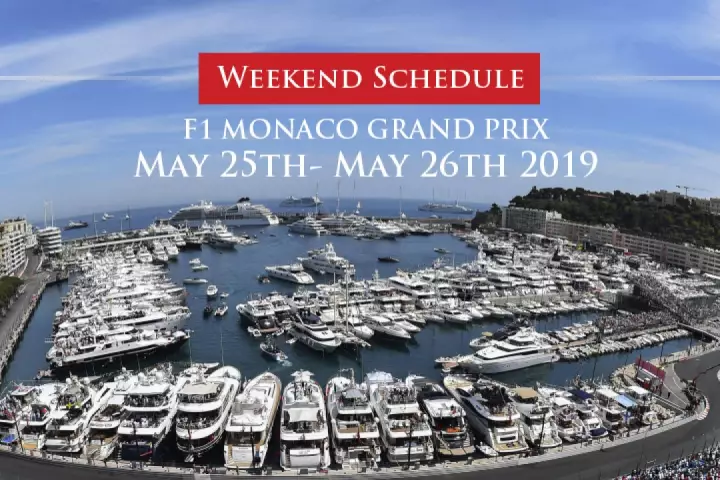 Early bookings have been made open to public for the Monaco Formula One Grand Prix scheduled to take place on the 25th and 26th of May 2019. Come witness the live action on track and on board the 155ft super mega yacht 'Arados' previously owned by F1 legend.
Last year saw Daniel Ricciardo of Red Bull clinch the title despite having power unit issues during the lapses heading to the finish line leaving behind his closest Ferrari opponent by a few seconds.
Get the whole race weekend covered from our luxury yacht which includes LED screens all over the yacht for live screening, five star gourmet catering, premium beverages, five star hospitality and loads of entertainment in store.The waterfront setting, the glamorous marina and the astonishing views of the landscape of Monaco makes it second to none in race experiences.
The premium berthing at the 'Kennedy Pier' offers stunning unparalleled views of the iconic race. This section of the track is considered the prime location to capture the entire exhilarating atmosphere of the race and soak up the heart of Monaco.
The quadruple yacht is fully functional with 5 bedrooms, wifi connection, deck Jacuzzi, and stabilizers. Arados's impressive leisure and entertainment facilities make her ideal for the two day hospitality event that focuses on socialising and entertaining guests and clients. The after party begins only during the later half of the day with live band performances, DJ, F1 legend appearances, celebrity appearances and much more.
Don't miss this once in a lifetime opportunity and grab your tickets now!
Call (+971) 55 729 0415 or email gp@xcluisveyachts.com to learn more.
Visit f1.xclusiveyachts.com for more details.