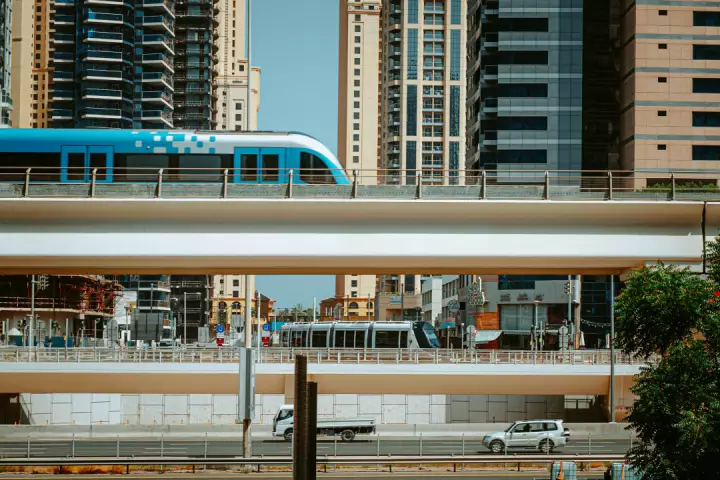 Dubai is a bustling city with many transportation options to choose from. Getting around Dubai can be a breeze with the correct information, whether you're a tourist or a resident. In this article, we'll explore the different modes of transportation available in Dubai, including the metro, bus, taxi, bicycles, boat rental services, scooters, and yacht rental services.

Overview of Transportation Options in Dubai
Before we dive into the details of each mode of transportation, let's take a quick look at the different options available in Dubai:
Metro

Bus

Taxi

Bicycles

Boat

Scooters

Yacht
Now, let's explore each of these options in more detail.
Dubai's metro system is one of the most convenient and efficient ways to get around the city. It's a fully automated driverless system with two lines - the Red Line and the Green Line. The Red Line runs from Rashidiya to Jebel Ali, while the Green Line runs from Etisalat to Creek.
The metro is open from 5:30 am to midnight on weekdays and from 10:00 am to midnight on Fridays. The fares vary based on the distance traveled, with a minimum fare of AED 3 and a maximum fare of AED 7.5.
Dubai has an extensive bus network covering almost all city parts. The buses are air-conditioned and comfortable, making them popular among tourists and residents.
The bus fares start at AED 2 for a short journey and can go up to AED 15 for a long trip. There are also daily, weekly, and monthly passes available for frequent travelers.
Taxis are a popular mode of transportation in Dubai, especially for short journeys or when you're in a hurry. The taxis are metered, and the fares start at AED 5. The taxis are available 24/7, and you can easily hail one on the street or book one through an app.
Dubai has recently introduced a bicycle-sharing system called Careem Bikes. The bicycles are available at various stations across the city, and you can rent them using the Careem app. The fares start at AED 15 per hour, and daily and weekly passes are available.
Dubai's coastline is famous for its stunning views, and several boat rental services are available that allow you to explore the city from a different perspective. Xclusive Boat Rental Services(Xclusive Yachts) is a popular option, offering a variety of boats for rent, including yachts, speedboats, and fishing boats.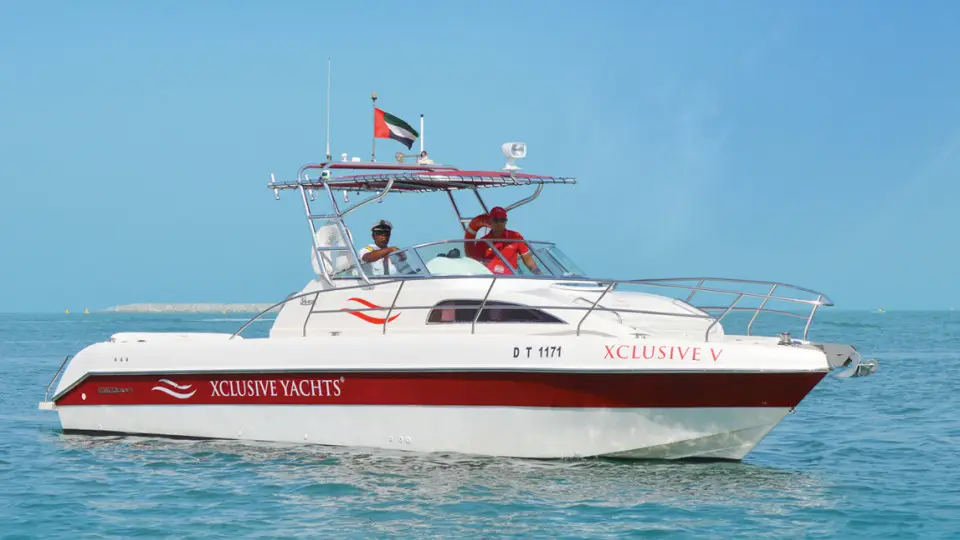 Scooters(Legal) are a fun & convenient way to get around Dubai, especially for short journeys. Several scooter rental services are available in the city, including Lime and Circ. The fares start at AED 3 per minute, and you can easily rent a scooter through an app.
Yacht Rental Dubai - Dubai is famous for its luxury yachts, and several rental services are available for those who want to explore the city in style. Xclusive Yachts is a popular option, offering a range of luxury yachts for rent, including party yachts, and sunset cruises Etc.
Conclusion
Dubai offers a variety of transportation options to suit every need and budget. There's something for everyone, from the metro and bus to taxis, bicycles, boats, scooters, and yachts. With this comprehensive guide, you'll be able to easily navigate the city and make the most of your time in Dubai.
Here are some FAQs to help you with any additional questions you may have:
Is the Dubai Metro safe to use?
Yes, the Dubai Metro is safe to use. It's a fully automated system with CCTV cameras and security personnel on board.
How do I pay for the metro and bus fares?
You can pay for the metro and bus fares using a Nol card. These cards can be purchased at metro stations and bus terminals and recharged online.
Are taxis expensive in Dubai?
Taxis in Dubai are reasonably priced, especially compared to other major cities worldwide. However, they can be more expensive than different modes of transportation, such as the metro and bus.
Can I rent a bicycle in Dubai?
You can rent a bicycle in Dubai using the Careem Bikes system. The bikes are available at various stations across the city and can be rented using the Careem app.