Dubai Marina's Ultimate New Year's Eve Yacht Experiences
Glamour on the Waves: Dubai Marina's Ultimate NYE Party Boat Experience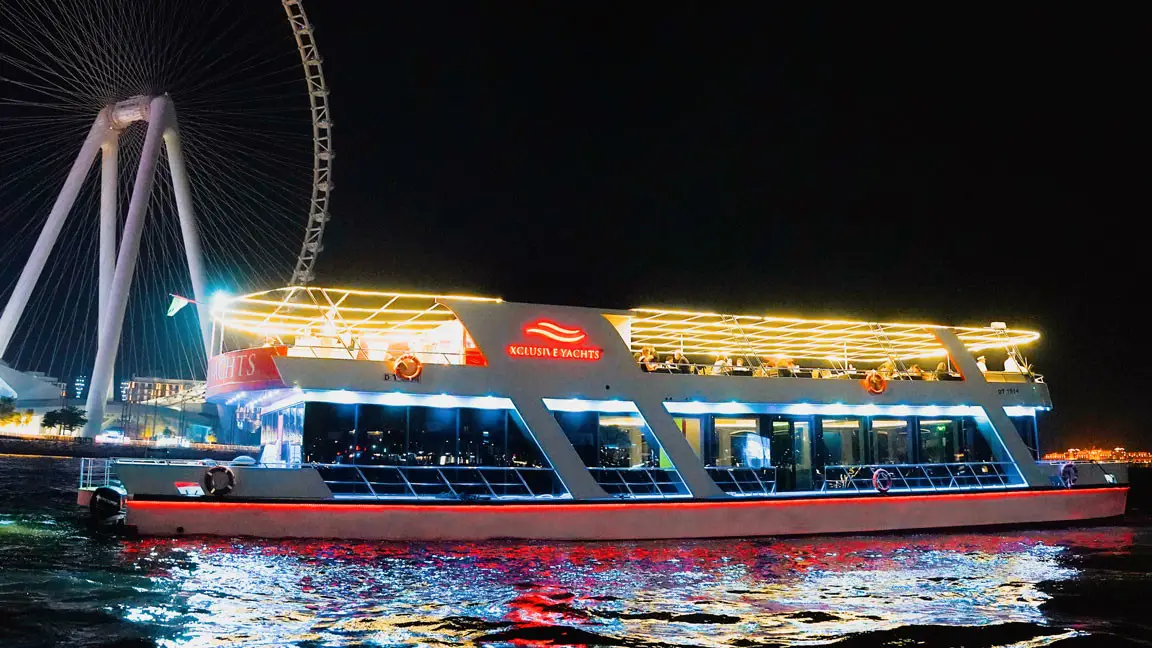 Ring in the New Year with a magnificent yacht party at Dubai Marina. This exclusive event promises an unforgettable night under the starlit sky as you watch the city burst into color with the New Year's Eve fireworks. With a live DJ setting the rhythm, an international buffet to indulge in, and an open bar to keep the spirits high, you're set for an evening of pure celebration. Witness the spectacular skyline of Dubai as you float on the waves and toast to new beginnings.
For a detailed look at the extravagant super yacht evening party charters available, visit our exclusive page: Dubai Super Yacht Evening Party Charter.
Ready to board the most exciting party in town? For bookings and inquiries, call us at +971 4 457 3185 or send a message to secure your spot.
Let's sail into 2024 with a night to remember!
Sailing into the New Year: Exclusive Private Yacht Fireworks Packages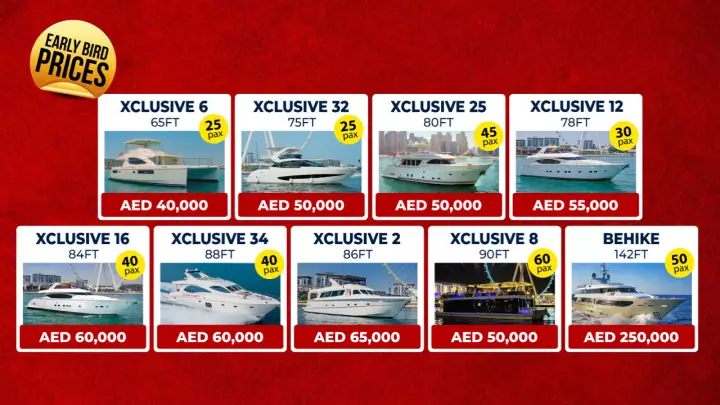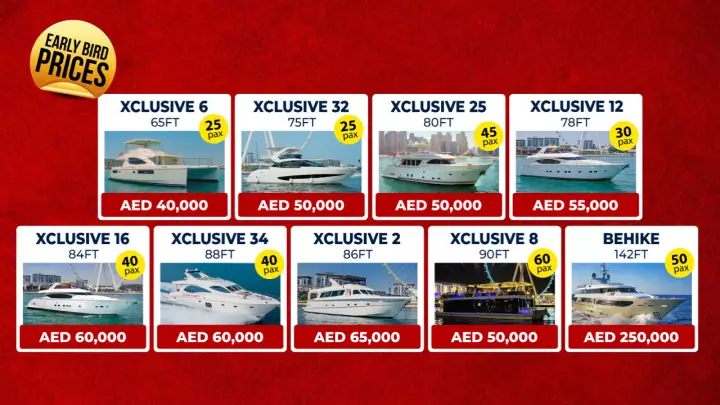 Set sail into the New Year with Xclusive Yachts and enjoy the magnificent fireworks display over the Palm and Burj Al Arab from the comfort of your own private yacht. With early bird prices available, this is your chance to book an experience that's as luxurious as it is unforgettable. Choose from a fleet that ranges from cozy 24-foot boats to an opulent 142-foot behemoth, each offering a unique vantage point of the spectacular New Year's Eve fireworks at sea. Whether you're a small group or a large gathering, there's a yacht to fit your needs, with capacities ranging from 6 to 50 passengers. Prices start at AED 8,000, providing a range of options to accommodate different preferences and budgets.
For a detailed look at all the spectacular New Year's Eve yacht packages available, and to choose the one that will make your celebration unforgettable, visit our exclusive page: Dubai NYE 2024 Yacht Fireworks Packages.
Remember, the early bird catches the worm, or in this case, the best views of Dubai's iconic celebrations at sea. Don't wait, as these special prices are valid only until November 15th.
For a New Year's Eve, you'll never forget, call +971 4 432 7233
or
visit https://xclusiveyachts.com/new-years-eve-dubai/ to book your private yacht now.
Adrenaline and Elegance: A High-Speed NYE RIB Tour Adventure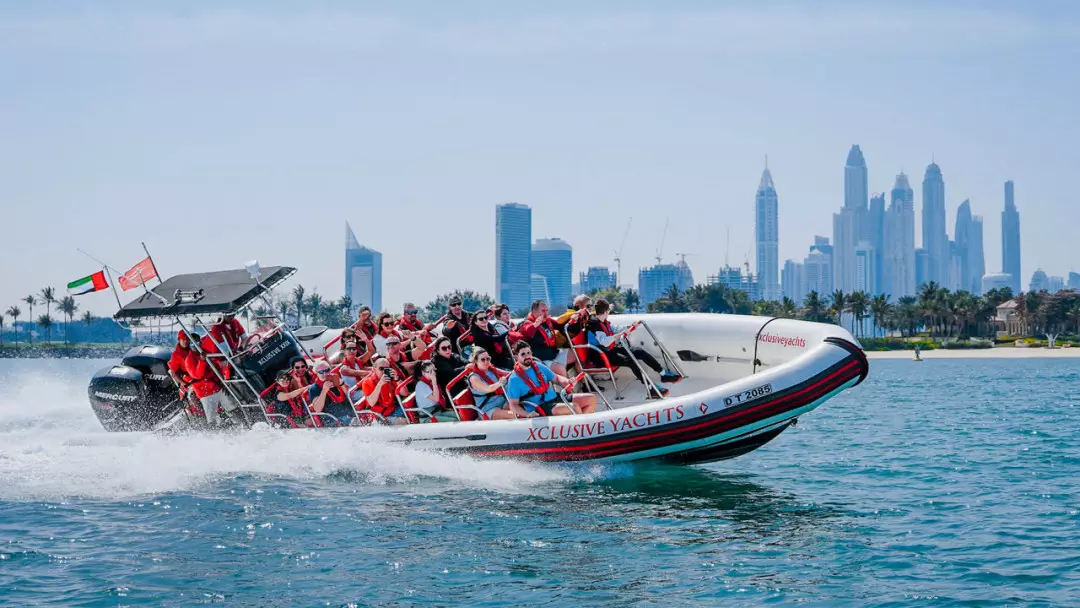 Dive into the New Year with an adrenaline-pumping RIB (Rigid Inflatable Boat) tour around Dubai Marina. This is not your ordinary New Year's Eve celebration; it's an adventure that combines the thrill of speed with the spectacle of Dubai's famous fireworks. From 10:30 PM to 1:00 AM, zip through the water and take in the sights and sounds of the festivities from a unique perspective. Your RIB tour is not only a fantastic way to experience the fireworks up close, but also an opportunity to create lasting photo memories against the backdrop of the illuminated skyline. Priced at AED 600 per person, the tour includes soft drinks to keep you refreshed and is perfect for those looking for an active way to celebrate. Please note that this tour is not suitable for individuals over 60 years or pregnant women, and children under age 5 are not allowed for safety reasons.
Book your spot now at +971 4 457 3185 and get ready for a New Year's Eve you'll never forget – on the water, under the stars, at the heart of Dubai's New Year's Eve extravaganza!Top of Form